Dalat is known as the "Flower City" of Vietnam with beautiful sceneries, big flower gardens, historical destinations, and magnificent architecture. Do you have a short time in Dalat and looking for a full day tour to visit all the highlight destinations in this city?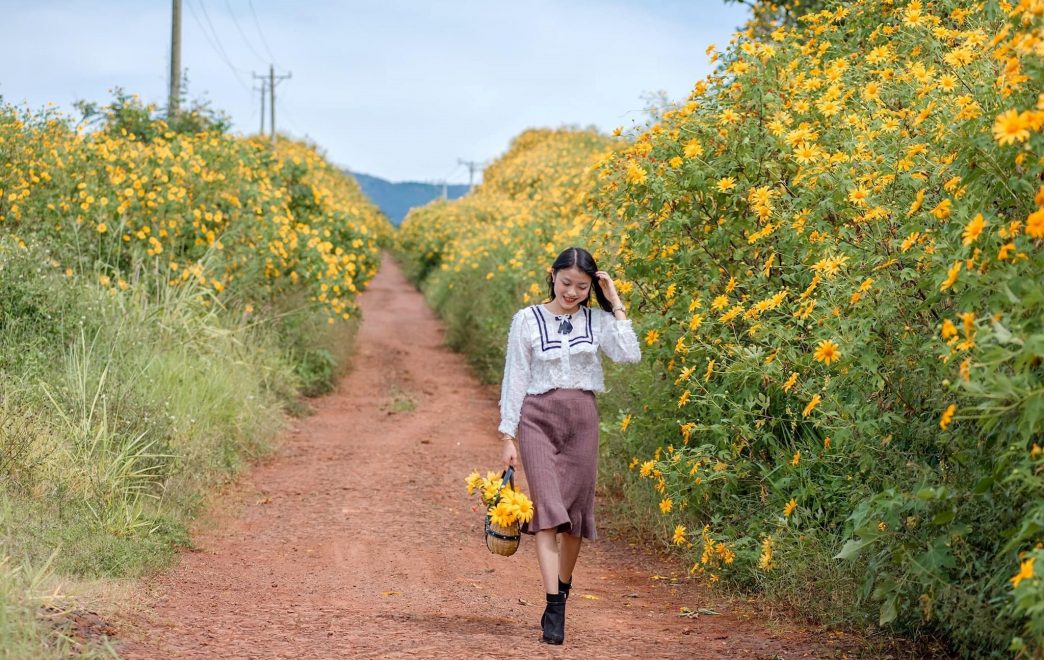 So the Dalat city tour by the Elena Travel Agency team will be the best choice for you, we promise to bring you a completely new and satisfying experience. In the morning our guide and driver will pick you up from your hotel, and start the Dalat city tour, the first place we visit that Truc Lam Zen Monastery, which is a chance to immerse yourself in a pure meditation space, to find your soul behind the noisy, busy life. So many people came for a short training session and can stay in a guesthouse down the hill with a green garden. At the most crowded time, the monastery has thousands of Buddhist students come to practice meditation. After that, go for Tuyen Lam Lake, Tuyen is dark green and Lam is the forest that is famous for its natural beauty, the romance of the sceneries, and the special charm of dark green pine forest winding around. The magnificent natural landscape of the streams and forests is intertwined with poetic landscapes. In the theory of five elements, Tuyen Lam is the place where life begins, Water supports Wood.
To continue, heading to Bao Dai Palace, is a magnificent palace, formerly the residence of King Bao Dai – the last emperor of the Nguyen Dynasty, and also the last king of Vietnamese feudal dynasties. Previously, the people of Dalat used to call this palace "King's Palace", later referred to as the usage of the building. Come here, you also have the chance to know more about our history and listen to our last king story Summer Palace.
Dalat also famous for so many waterfalls, Datanla waterfall is one of the famous tourists here by the romantic view. The waterfall has many terraces tall and wide. it's a volcanic region a long time ago, even now you can see the rock structure, both sides of the waterfall, there are some small caves and rainforests. If lucky enough you even can see some monkeys living on both sides.
After visiting the waterfall, let's go back to the city for lunch in local restaurants with local food.
To continue let's visit Dalat flower park, this place gathers many kinds of thousands of different beautiful flowers. There are also beautiful orchid gardens that are colorful and emit very good fragrance.
Keep following the tour, visit Domaine de Marie Church or local name is "Cock church", it is because there is a man-made cock stuck on the top of the tower. This is also the biggest church in Dalat city which was designed and built by a Frenchman.
The late afternoon is the time for Dalat Market, It is the central food market and home to a hub of daily activity, vendors buy and sell a variety of fruit, vegetables, wine, and other goods. You also can very easily shop or buy some small gifts for your family and friends here.
Back to your hotel, end the tour!
Book Tour
Tell us more about your trip preferences!
We organize tours and car transfer services around Vietnam. This form helps us to understand your wants and needs, so we can create a personalized travel itinerary that suits your traveling style.