Mot herbal tea- must visit at least once in Hoian
Mot herbal tea – Are you in Hoian and looking for a special drink from the locals? Let's visit Mót for a beautiful cup of herbal tea on a hot day!
On the corner of number 150, Tran Phu street, It's Mot Hoi An, this little place is located in a very cute street full of lanterns. You would be impressed immediately at first sight. You will be excited with a lovely round bamboo basket full of small ceramic cups with many herbs such as honeysuckle, cinnamon, Luo Han Guo, lemon, lemongrass, etc. which are so attractive that you would order one when you see them.
Mot Hoi An is not the most beautifully decorated tea house in Hoi An. It is just a street vendor on Tran Phu street. The owner of this tea shop is a 9X man – Nguyen Huu Xuan (whose name at home is Mot), maybe this is the reason for the tea shop's name.
The price in Mot tea shop is quite cheap – only 10.000 VND for a cup of tea which has little sweet taste of lemon and lemongrass or herbs. Mot is not only delicious and cheap but also charming enough to draw tourist attention. Whenever you order a cup of tea, you will receive a leaf or a lotus petal which makes the cup more artistic.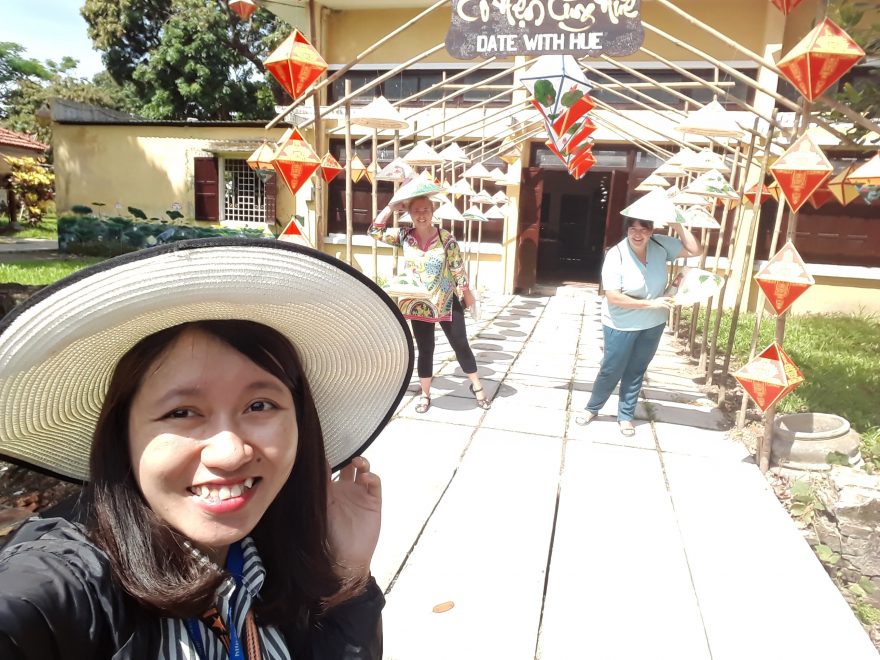 Their herbal tea is absolutely delicious, refreshing, cute looking and very cheap,10,000vnd per cup as in the photo. Mot is always crowded because many people like to take pictures of the cup as it is served with a flower, a leaf and a bamboo straw.
The inside of the restaurant is nicely decorated and a typical old house in Vietnamese style! We had some food here, which was delicious and cheap (between 40.000-80.000VND). Almost all the options on the menu could be "made vegetarian" which was great!
The only thing that foreigners feel uncomfortable about is the very low tables, however eating at this height is typical Vietnamese, so locally. Hội an tour
After visiting around the old town, let's come to Mot and enjoy a cup of herbal tea with lotus scents or have some lunch or dinner here to feel the peace inside your heart, to feel the real Hoian!
Contact us for a Hoian tour, private car to Hoian or more info about Hoian beautiful ancient town, we are always available for your requests.
Book Tour
Tell us more about your trip preferences!
We organize tours and car transfer services around Vietnam. This form helps us to understand your wants and needs, so we can create a personalized travel itinerary that suits your traveling style.