Sapa in four seasons experience
Sapa – A "Town in the cloud" in the northwest of Vietnam, attracts visitors to its majestic natural beauty and unique local culture. Sapa tours will be one of the greatest options for your trip to Vietnam. Which is the best season to visit Sapa? Let's explore the Sapa tour through (the) four seasons.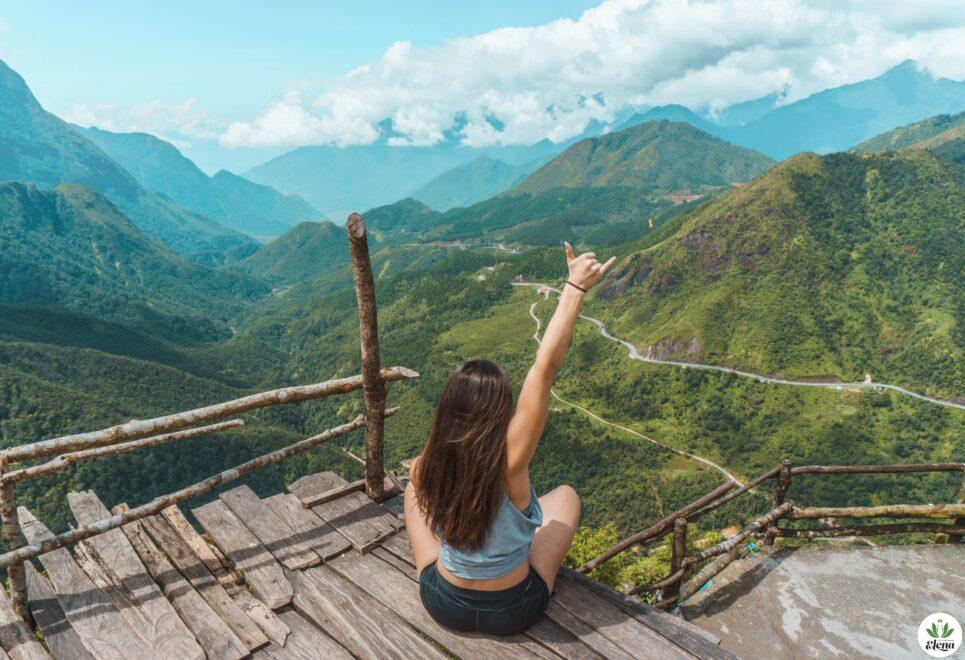 1. Spring – Hundreds of blooming flowers (From March to May)
From March to May, the weather in Sapa is cool and pleasant. It is cold in the morning, warm in the afternoon and dry in the evening.
Spring is the blooming season of many flowers such as white plum, peach and cherry blossom. All the valleys, hillsides and winding roads are covered with colors and scents of plants. Spring is also the time for local people to start sowing and transplanting rice, making it a great time for a trek.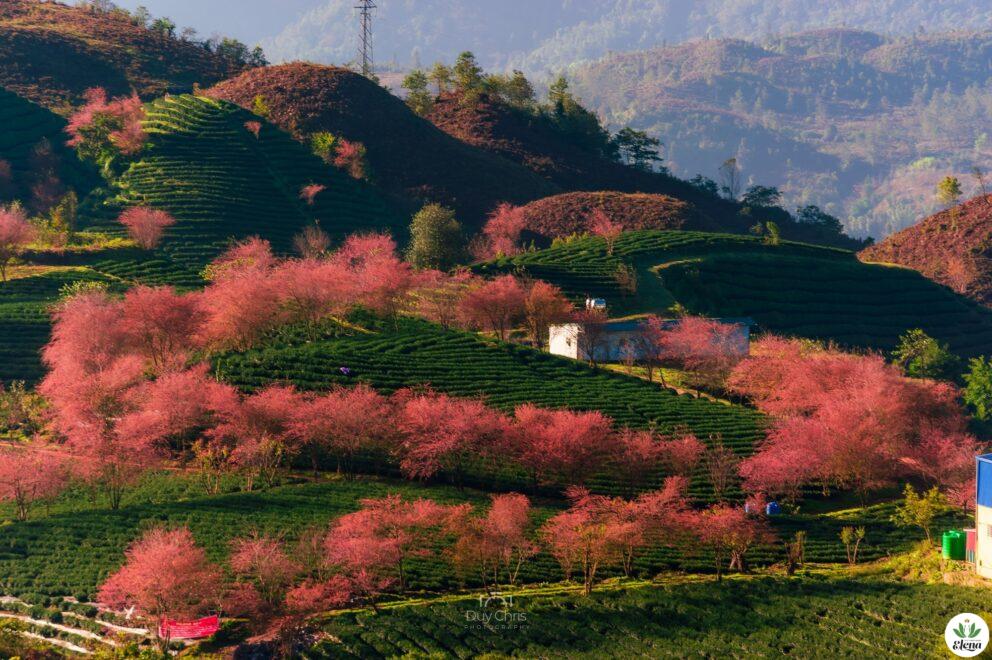 Suggested activities:
Experience trekking Sapa
Enjoy spring festivals in Sapa: Gau Tao festival, Roong Pooc festival, Giao Duyen festival, etc.
2. Summer – sparkling terraced fields (From June to August)
This is the ideal time to get away from the harsh sun in the city to "restart" your life. If you come to Sapa in the summer, you will be immersed in the cool and fresh atmosphere here.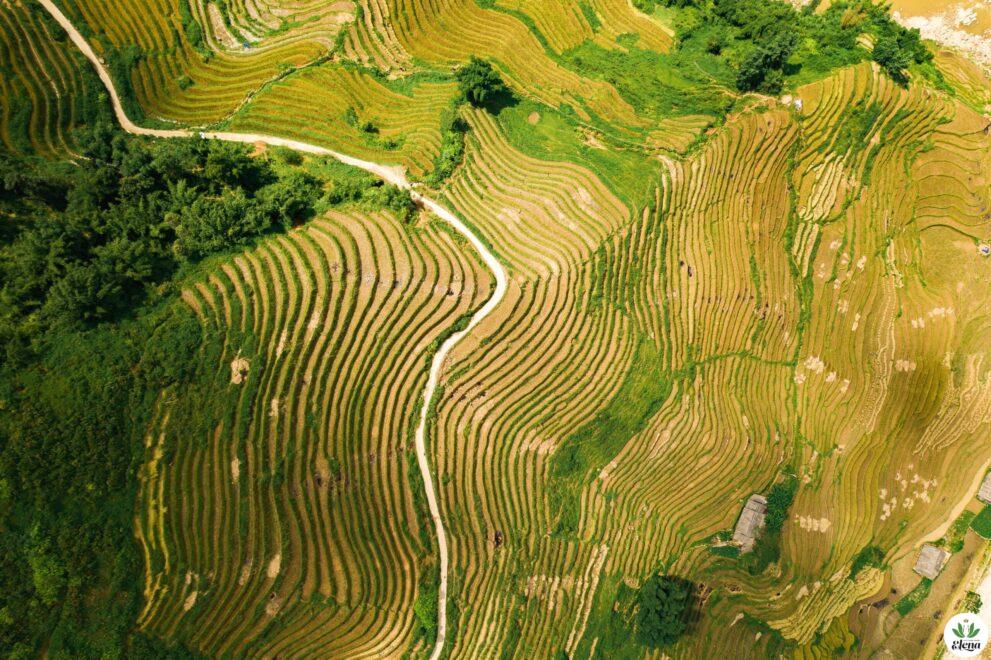 Sapa is covered by the green of the forest and the growing terraced fields at that time. The trees begin to bear fruit from late May to mid-June. Therefore, you could have chances to try various kinds of fruits such as plums, peaches, apricots, and so on.
Suggested activities:
Visit villages of ethnic minorities such as Black H'Mong, Red Dzao, Tay, Zay, etc.
Try seasonal fruits
3. Autumn – The golden rice field (From September to November)
Autumn is one of the most wonderful times to visit Sapa. The weather is cool with less rain. It is cold in the early morning and at night.
In the middle or late September, Sapa stands out by the golden rice fields color, which stretches vastly across the mountainsides and hillsides. From October to November is the rainy season in Sapa thus the waterfalls flow strongly and majestically. Additionally, the temperature decreases gradually, making it milder during the day and cooler at night. In the morning, when you wake up, you would be surprised by the dreamlike scene with floating cloud valleys.
Suggested activities:
Participate in harvest activities with indigenous people
Experience Cloud-Hunting
4. Winter – The beauty of the snowy season (From December to February)
It was extremely cold in Sapa in winter. There are some places where the temperature is down and snow appears.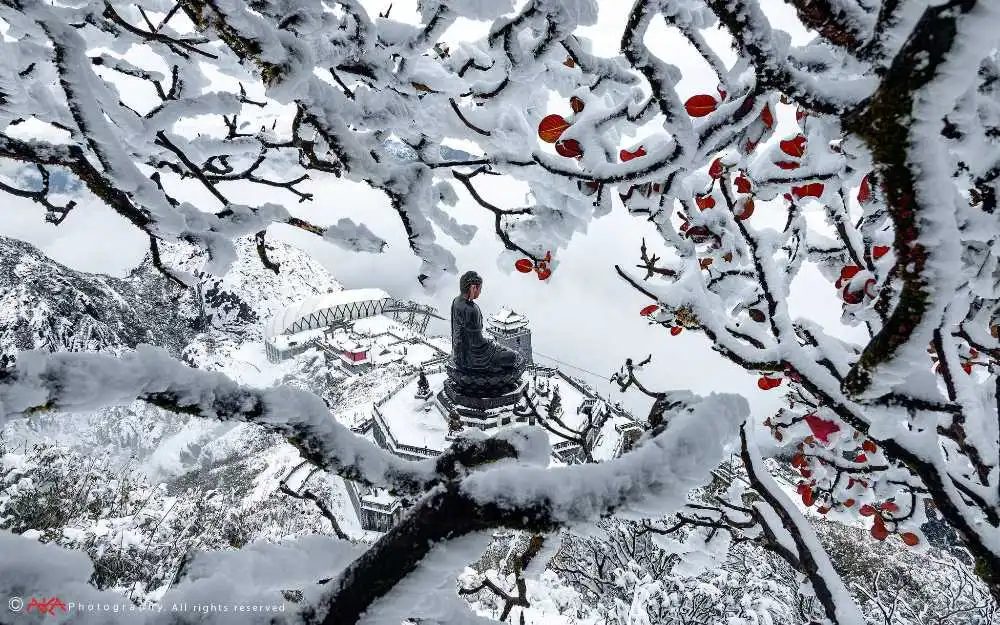 You will easily see images of white roads which are covered by snow. Also, the terraced fields are changed into a new color. However, the snowfall time is not fixed, so if you want to experience snow, it is advisable to update the weather forecast regularly. In early February, the flowers bloom in every corner, making Sapa brilliant in the color of peach blossoms, apricots, plums, and many other flowers, all like beautiful pictures to welcome visitors.
Suggested activities:
Join the Snow festival
Conquer the Fansipan peak
Spring (March to May) or Autumn (September to November) are considered the best time to visit Sapa with pleasant weather and brilliant natural scenery. Nevertheless, each season will have its own beauty, so no matter when you come to Sapa, you can still enjoy your trip. It's time to travel to Sapa. Find more information about Sapa tours as well as Vietnam tours at Elena Viet Nam Travel for the best trip.
Book Tour
Tell us more about your trip preferences!
We organize tours and car transfer services around Vietnam. This form helps us to understand your wants and needs, so we can create a personalized travel itinerary that suits your traveling style.