Tam Chuc Pagoda- Bai Dinh pagoda- Mua Cave- Trang An
Ninh Binh is famous for its breathtaking limestone scenery, rich history, and unique native cuisine. Visit Trang An and Tam Coc by boat, learn about Vietnam's history at Hoa Lu Ancient Capital, and sample the famed Vietnamese meal "Grilled goat with Fire Rice."
Come see this magnificent place with Elena Viet Nam Travel on our Ninh Binh day trip.
Morning: Embark on an unforgettable journey with our Ninh Binh Day Tour, starting at 6:00 AM. Our friendly tour guide and driver will pick you up at the central meeting point in Hanoi.
We'll head straight to Tam Chuc Pagoda, a sacred temple adorned with meticulously crafted stone paintings, showcasing the artistry of skilled craftsmen.

Then, at 10:00 a.m., we'll visit the renowned Bai Dinh Pagoda, which boasts astonishing records such as the largest bronze Buddha statue in Southeast Asia, weighing an incredible 100 tons, and three Tam The sculptures, each weighing 50 tons. Prepare to be awestruck by the grandeur of this magnificent temple.
At 11:30 AM, we'll venture to Mua Cave, where you'll climb 500 stone steps to conquer the peak of Hang Mua Mountain. Along the way, immerse yourself in the breathtaking views of the Dam Sen area, nestled between limestone mountains, exuding an air of poetic serenity.
Afternoon: After a fulfilling morning, we'll take a break for lunch at a local restaurant at 12:30 PM. Relish in a delicious meal and recharge for the next adventure.
At 2:00 PM, we'll head to Trang An Wharf, where you'll board a boat to explore the enchanting Trang An tourist area. Be enchanted by the interlaced limestone karsts, gorgeous valleys, and tranquil rivers that make a captivating and mystical landscape. This journey offers abundant opportunities for you to capture incredible photos and create unforgettable memories.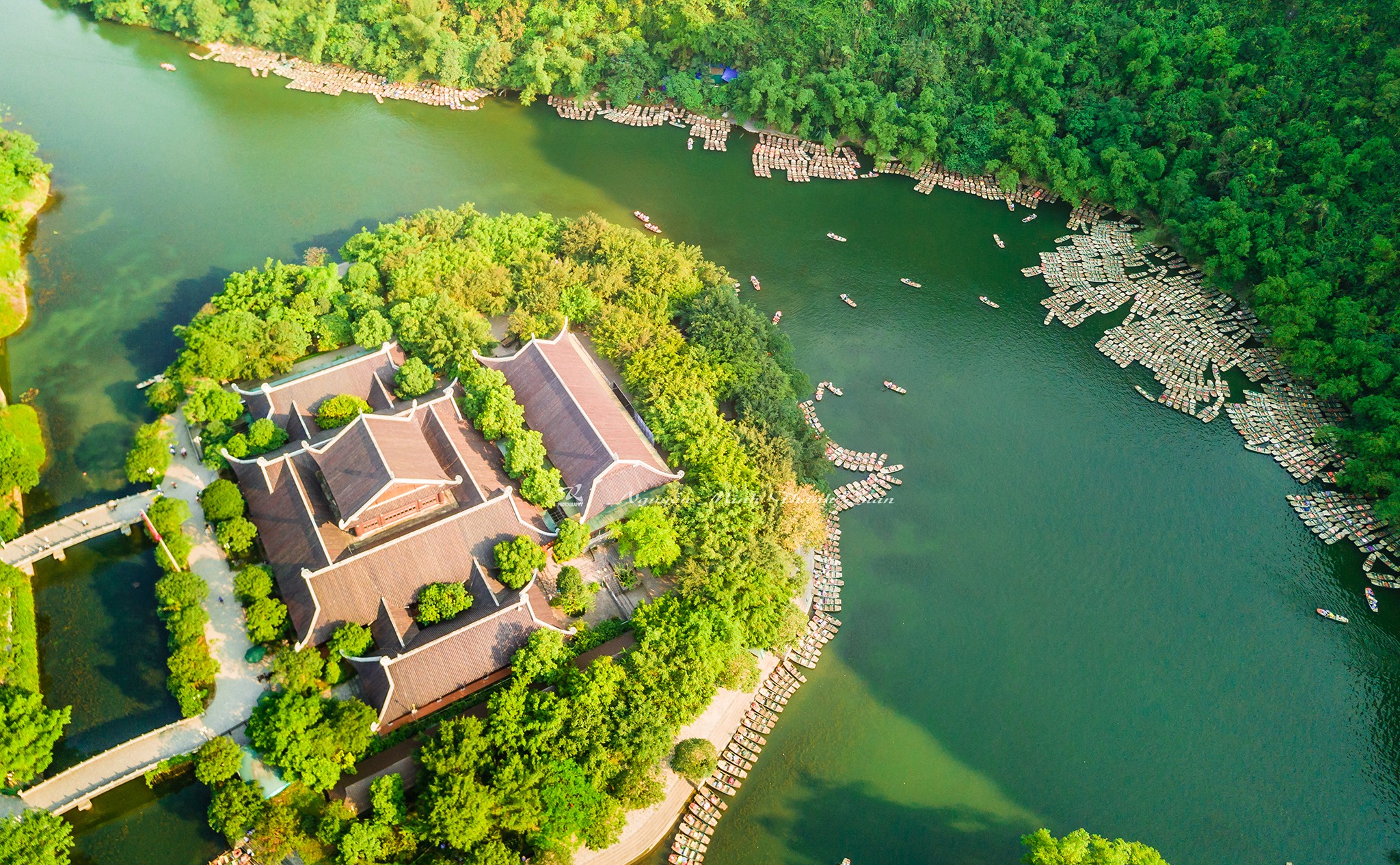 As the day draws to a close, we'll begin our return journey to Hanoi at 5:30 PM.
By 7:30 PM, you'll safely arrive back in Hanoi. Our tour guide will extend warm wishes and bid farewell, hoping to see you again on your next exciting adventure with us.
Book our Ninh Binh Day Tour now for a truly captivating and soul-enriching experience.
Let Elena Vietnam Travel be your trusted companion in creating wonderful travel memories.
Book Tour
Tell us more about your trip preferences!
We organize tours and car transfer services around Vietnam. This form helps us to understand your wants and needs, so we can create a personalized travel itinerary that suits your traveling style.